Gold Avenue Church At Home Worship Liturgy 08.09.20
A Note before you begin:
Welcome to Gold Avenue Church's At home Worship Liturgy; we're so grateful to join together in Spirit as we worship! We want to give special thanks to our worship leaders: Kayleen Jasperse, Derek Sterenberg, and Marissa Walters who have been prayerfully discerning our Orders of Worship and Kayleen in particular who prayerfully discerned this week's order. While we would love to be together in person and  it may be somewhat difficult or even a little bit uncomfortable to worship from home, we're reminded of the many believers around the world and throughout time that have worshiped from their homes in the wake of political and religious opposition.
Our prayer is that this liturgy helps us to create cultures of worship in our homes or wherever we utilize them, and that as we enter into his presence and give him praise, that we are each met, blessed, and brought further up and further in to the Kingdom of God. 
Call to Worship: 
The Call to Worship serves to focus our attention on the living God who is present with us; it calls us to position ourselves as those who are ready to worship and ready to receive from Him.
Read the following out loud as you fix your eyes on Jesus:
From Psalm 27:1-6; 13-14
The Lord is my light and my salvation—
whom shall I fear?
The Lord is the stronghold of my life—
of whom shall I be afraid?
When the wicked advance against me
to devour me,
it is my enemies and my foes
who will stumble and fall.
Though an army besiege me,
my heart will not fear;
though war break out against me,
even then I will be confident.
One thing I ask from the Lord,
this only do I seek:
that I may dwell in the house of the Lord
all the days of my life,
to gaze on the beauty of the Lord
and to seek him in his temple.
For in the day of trouble
he will keep me safe in his dwelling;
he will hide me in the shelter of his sacred tent
and set me high upon a rock.
Then my head will be exalted
above the enemies who surround me;
at his sacred tent I will sacrifice with shouts of joy;
I will sing and make music to the Lord.
 I remain confident of this:
I will see the goodness of the Lord
in the land of the living.
Wait for the Lord;
be strong and take heart
and wait for the Lord.
Pray for the Lord to fill you, your household, and your home with his presence and his peace. Invite him to stir up worship and take time to express your gratitude and thankfulness to the Lord as you feel led.
Worshiping in Song:
You can access the video of each song by clicking on the video. We invite you to turn up the volume and to participate freely and fully: sing along, dance, kneel, listen and soak, read the included lyrics–however you feel led. You may find it fruitful to listen to a song more than once, to respond between songs with prayer, thanksgiving, meditation, or even discussion about how the Lord is at work in and through the song. 
Build Your Kingdom Here
The Lord's Greeting:
The Lord's Greeting serves to remind us that we are in the presence of the living God. It makes space for him to greet us as our loving heavenly father who rules and reigns as the King over all and who is present with us as our loving heavenly father!
Fix your eyes on him as you read the following out loud:
From 2 John 1:3:
Grace, mercy and peace from God the Father and from Jesus Christ, the Father's Son, will be with us in truth and love.
Greeting One Another:
It might feel a little odd doing this at home, but take time to say these words to greet each other, as you shake hands, hug or elbow bump: 
"The Lord be with you!"
and in response: 
"and also with you!"
And if you're alone:
"The Lord is with me!"
God is Able
There is a Redeemer
You are My All in All
Communion Note:
Make sure to check out the All Church Email for information and links to our special Zoom Communion Gathering THIS WEDNESDAY, August 12th at 6:30pm!
Testimony/Family Prayer Time:
As you transition, take a moment to reflect on how the Lord was ministering to you through song: what lyrics stood out to you? What emotions were you experiencing? What did God reveal to you about who he is? What did God reveal to you about what he says about you? How else were you ministered to? 
Share a story with those around you or to the Lord about how he was at work in worship as well as in your week. Give him glory for his goodness. If alone, you could write down your testimony.  
Take a few minutes to pray for your church family, neighborhood, and the world as the Lord leads. 
Regular offering: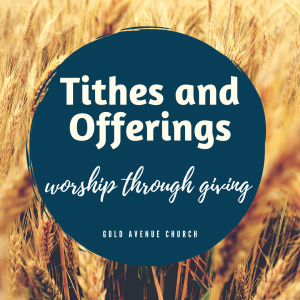 Support ministry at Gold Avenue Church by giving to the general fund (Click the picture for more giving options):
Text:

 send

amount

(number only, no extra symbols) to (616) 319-2259 and follow prompts to give securely

Give online

at

https://goldavenuechurch.breezechms.com/give/online

or give through PayPal here.

Mail a

check

payable to Gold Avenue Church at 49 Gold Avenue NW Grand Rapids, MI 49504 
Song of Preparation: 
The Song of Preparation serves to prepare our hearts to receive the Word of the Lord.  Continue to fix your eyes on Jesus and surrender your attention and heart to him as we transition and prepare to enter into His Word. 
The Battle Belongs to the Lord
The Preaching of the Word:
Access the audio of the sermon here: Sermon Audio Recording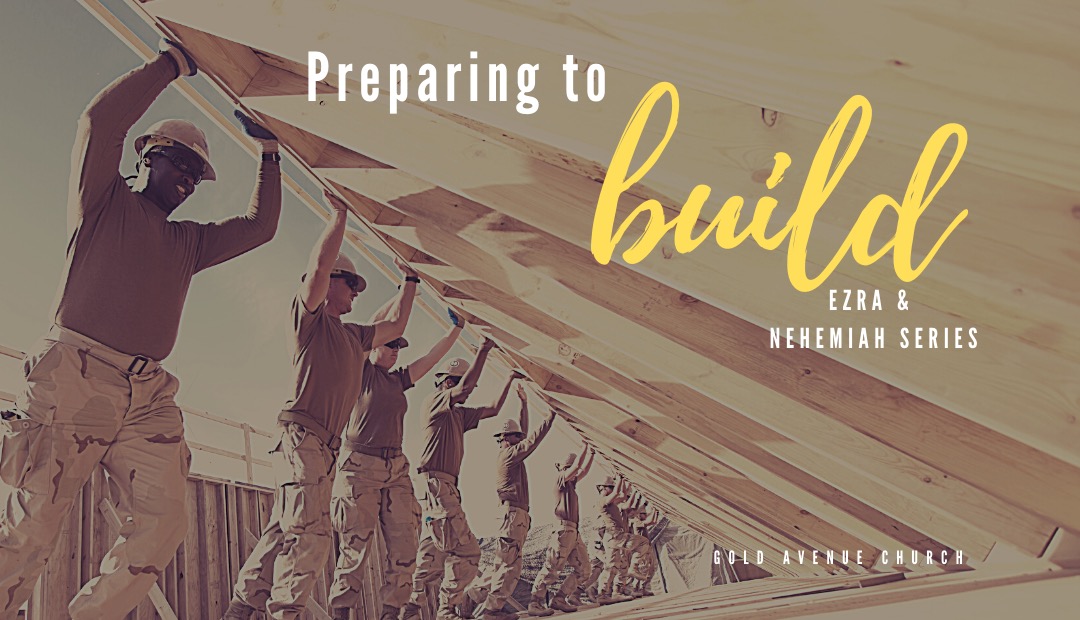 Responding in Prayer and Song:
Please  consider joining in praying through the prayer requests below
as a response to the sermon:
Pray that God would expose the plans of the enemy.
Pray that God would give leaders keen discernment.
Pray that God would enable leaders to stay focused and to keep from danger.
Pray that God would strengthen leaders to speak Truth and trust God with their honor.
Pray that God would help leaders dismiss accusations and from getting baited to offense.
Pray that God would help leaders and all of us be strong and keep working!
Christ Be All Around Me
The Lord's Blessing:
The Lord's Blessing serves to make space for us to receive the Lord's blessing to equip and empower us to receive his word, to be obedient to it, and to walk it out in his grace and favor.
Fix your eyes on him as you read the following out loud:
From Hebrews 13:20-21
Now may the God of peace, who through the blood of the eternal covenant brought back from the dead our Lord Jesus, that great Shepherd of the sheep, equip you with everything good for doing his will, and may he work in us what is pleasing to him, through Jesus Christ, to whom be glory for ever and ever. Amen.
Closing Song
: 
A Mighty Fortress is Our God
0
0
Gold Avenue Church
http://goldavenuechurch.org/wp-content/uploads/2020/07/GAC-Logo-V5-nbmod-300x300-1.png
Gold Avenue Church
2020-08-08 16:50:30
2020-08-08 16:50:30
Gold Avenue Church At Home Worship Liturgy 08.09.20