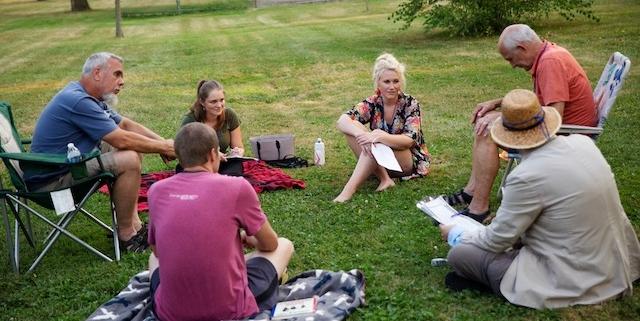 One of the things that Gold Avenue Church is blessed to be known for is being a close knit family. It's something that can be felt right away when we gather and it is truly a gift from the Lord. So it's no surprise that not being able to gather during the time of COVID-19 has been really difficult for us. As we've continued to seek direction from God during this time, we've wrestled with tough questions about what He is doing and how we can stay in step. The time was finally right to have a gathering in a park the last week of August, and it was glorious to be together again! For anyone who wasn't able to make it or who would just like to remember that meeting, we've put together a recap of what we did along with some pictures which truly capture the joy of that gathering.
We began with a long time of fellowship where we were able to reconnect as a family. After many months of seeing people on screens this was a very refreshing time! We did our best to follow safe social distancing per governmental regulations, but left it up to each person to decide on their level of comfortability, so we used lanyards with colored paper to communicate that.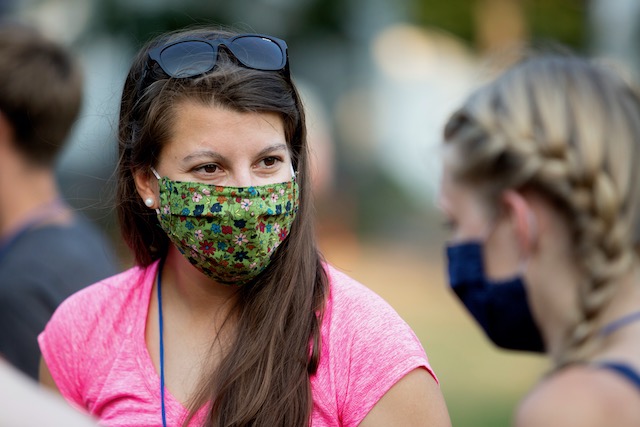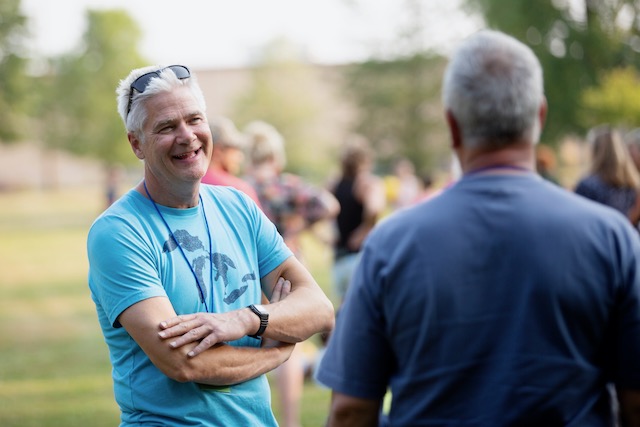 The children and youth also enjoyed each other's company and enjoyed playing games during the gathering.
We then all gathered together to hear what the Lord has been doing in our midst during this time. As church leadership has been asking what God has in store for us, a new direction was presented that we are in the process of ongoing discernment, which is why we are asking for your input! See the links at the end of this post for more information and for the survey where you can share your input.
The new direction that was proposed is that we'll be forming small groups that will meet every other week, while we'll continue with our At Home Worship Liturgy every other week (or in person gatherings once deemed safe to do so). These groups will be coupled with a resource called the Gospel Tool that will serve to deepen each of our relationships with the Lord and equip us to share our faith with others and make disciples as Jesus commissioned us to do. For more details on this plan please see the link at the end of the post.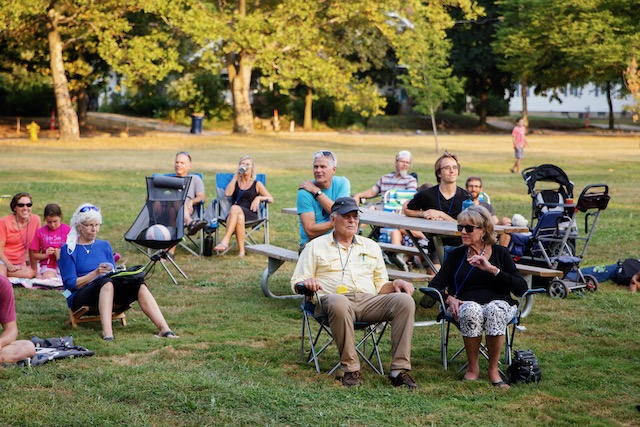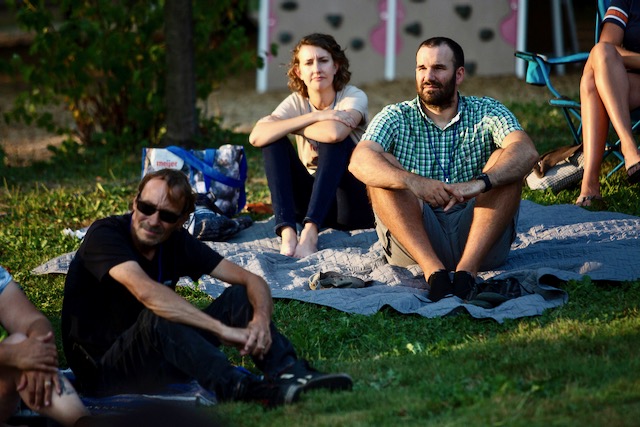 Lastly we gathered into small groups to discuss the plan and to seek feedback that will be helpful as we start to answer the "How" question of implementing the plan, as we continue to move together as a congregation.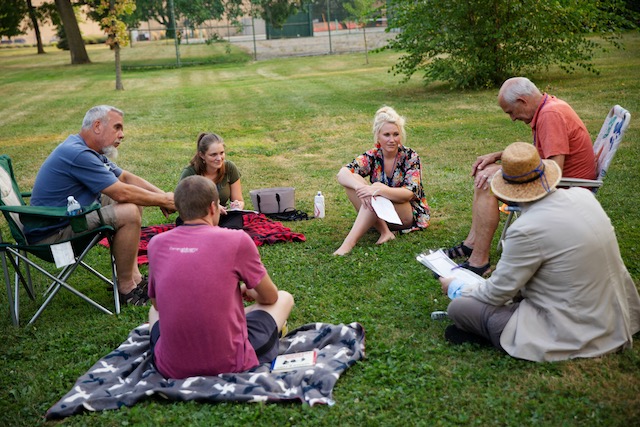 We thank God for our church family at Gold Avenue Church, and for the blessing of getting together to see each other. We are also excited about the opportunities afforded with the proposal of this new direction and how the Lord will work through it.
For more info about this plan, Council Letter to Congregation
Here is a follow up letter that answers some questions that were brought up: Follow Up letter
Here is a link to a survey that we're asking all of our family members to complete, to help in the planning of the new framework: Survey Link
Thank you for reading and thank you for the part you play in our church family. Please continue to pray for wisdom and discernment as we continue to seek to follow the Lord together.  Be blessed church family!
https://goldavenuechurch.org/wp-content/uploads/2020/09/GACFG-21-1.jpeg
427
640
Gold Avenue Church
http://goldavenuechurch.org/wp-content/uploads/2020/07/GAC-Logo-V5-nbmod-300x300-1.png
Gold Avenue Church
2020-09-01 20:48:43
2020-09-01 20:48:43
Family Gathering August 2020