Children's Worship 11.08.20
Dear Parents,
Thanks for joining us again as we do Children's Worship from home!  
Note: Please let us know about how your family is enjoying Children's Worship! Take some pictures of your family participating in Children's Worship or share a story. You can post to the Gold Avenue Church Facebook page or send by email at goldavechurch@gmail.com
God Is Our Warrior
Based on: Judges 6—7
OVERVIEW:
Activity One:  Read the intro. Watch the video.
Activity Two: Discuss the story using provided questions as prompts.
Worship: Singing 
Activity Three:  Respond to the story by doing the activity. 
Activity Four:  Bless your children 
EQUIP:  
(It's not an activity, but just a little background on the story for you, the parent, to read.) 
In Judges 6, the Israelites had once again turned from the one true God and sought fulfillment through the worship of false gods. So God permitted neighboring countries to overpower Israel until they finally cried out to God.
The Lord heard their petitions and sent a judge to lead them to victory over their enemies. Ironically, God chose to use a simple farmer to redeem Israel. Gideon wasn't trained in the military, and yet the angel of the Lord called him "mighty warrior." The Hebrew translation of the word gibbowr describes the warrior as strong, mighty, and impetuous (aggressive and fast-moving).
There are some interesting parallels between the calling of Gideon (Judges 6) and the calling of Moses (Exodus 3). Moses protests his fitness to be the deliverer of God's chosen people asking, "Who am I?" and highlights his weaknesses for God (as if God is unaware). Gideon responds in a similar way, pointing out to God that not only is he from the weakest tribe in Israel, but he is the least of the weakest. God's response to both Moses and Gideon is the same—"I will be with you." It wasn't Gideon's skill and experience that made him fit to be a warrior; it was the Lord God. God showed Gideon that he would need to rely on God's strength as the mighty warrior if he was to be a warrior himself.
Activity 1:  STORY
Lead children in a Prayer of Release to pause, be still, and ask the Holy Spirit to quiet their hearts and minds.
Introduction to read to the children: 
Many years after Joshua led Israel into the Promised Land, the people forgot about following God's way. A group of people called the Midianites came down to fight the Israelites. The Israelites were so scared, but God was with them. God was their Warrior! He fought and won the battle for them! Can you tell me what a warrior is? A warrior is a soldier who's very brave and strong. Today in The Big God Story, God called Gideon to be a mighty warrior. Even though Gideon didn't feel like a mighty warrior, he said yes to what God wanted him to do. God was able to show Gideon and all of Israel His power.
Watch the video:
Activity 2:  DISCUSSION
God is our Warrior. God is with us and is strong and brave for us. God gave Gideon many signs to show Gideon that He was with him and that God was his Warrior. God may choose to give us a sign, but we can always trust and obey Him in faith. What are other ways God talks to us? Encourage kids to share their thoughts. We can trust God because He is our Warrior.
I wonder … How did Gideon feel when the angel appeared to him?
I wonder … Why did God tell Gideon to send so many men home?
I wonder … How is God a Warrior for me?
After discussing the Wonder Questions, you'll have the opportunity to pray with and for each of the children. 
Our God protects His people and is always with us. He knows our battles and will help us in every way. He is our Warrior! When we pray to God, it's one way we're giving Him praise. You can tell Him whatever you want to say. I'll start. "God, I love You so much. Thank You for always being with us and helping us in every way." Let's pray and thank God for being our Warrior.
Encourage children to respond with their own words if they'd like. Then, transition into a time of prayer for personal requests.
Worship Songs:  
Activity 3: RESPONSE ACTIVITY:    
Print and color the page.
Optional:
Yellow, orange, or red tissue paper
Glue stick
Write God is our Warrior on the top of the page.
If you have any yellow, orange or red tissue paper left from last week you can encourage the kids to tear off pieces and paste as flames on the torches.
As God was Gideon's Warrior He is also ours. We can remember that as we color and decorate this page.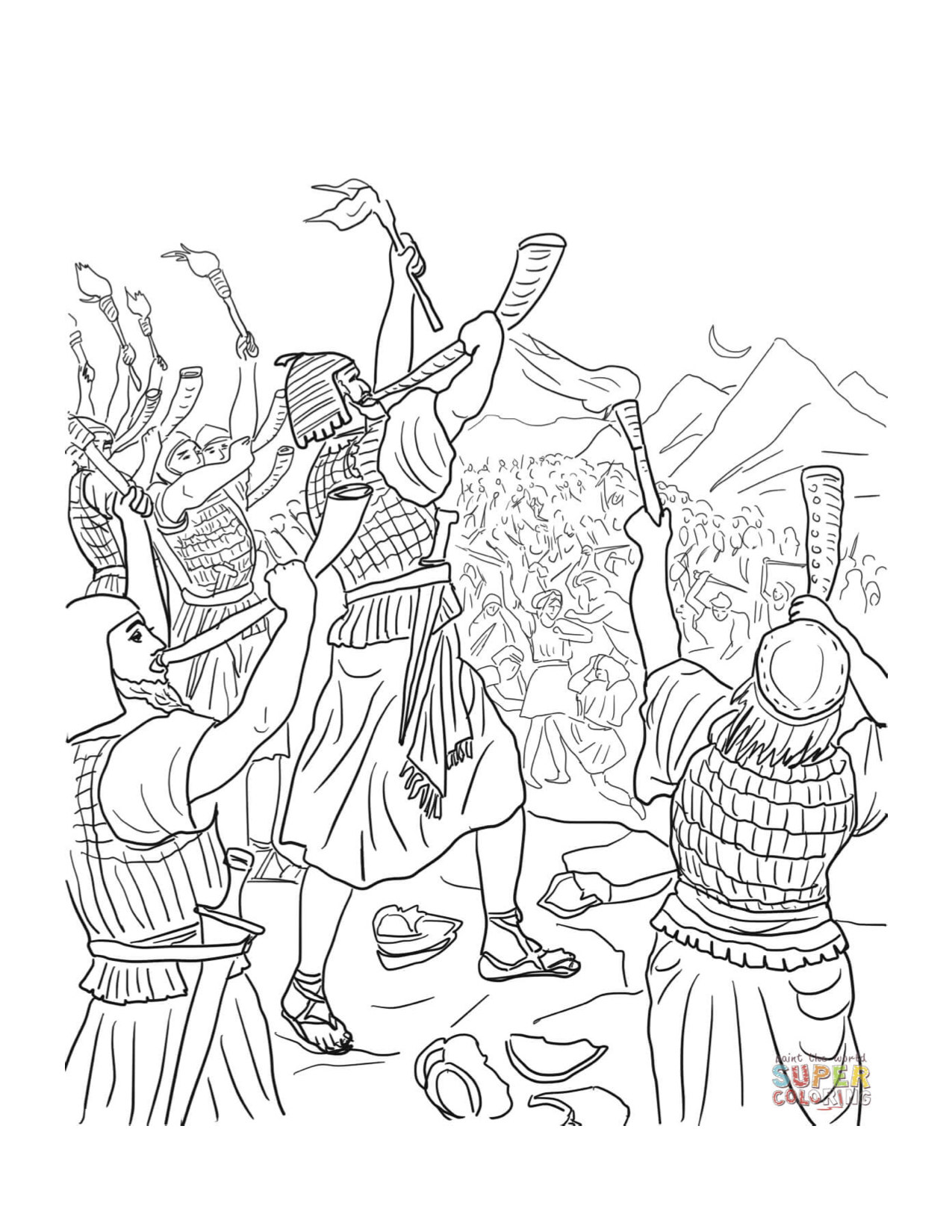 Activity 4: CLOSING BLESSING 
Invite children to stand hands open in front of them, arms bent. Share that this is one way to receive blessings.
Read Psalm 32:8 aloud: I will instruct you and teach you in the way you should go; I will counsel you with my loving eye on you.
May you know that God is with you. May you feel Him near you and know that He is your Warrior.
0
0
Gold Avenue Church
http://goldavenuechurch.org/wp-content/uploads/2020/07/GAC-Logo-V5-nbmod-300x300-1.png
Gold Avenue Church
2020-11-07 10:48:34
2020-11-07 10:48:34
Children's Worship 11.08.20