Gold Avenue Church At Home Worship Liturgy 11.29.20
A Note before you begin:
Welcome to Gold Avenue Church's At home Worship Liturgy; we're so grateful to join together in Spirit as we worship! We want to give special thanks to our worship leaders: Kayleen Jasperse, Derek Sterenberg, and Marissa Walters who have been prayerfully discerning our Orders of Worship and Marissa in particular who prayerfully discerned this liturgy.
Our prayer is that this liturgy helps us to create cultures of worship in our homes or wherever we utilize them, and that as we enter into his presence and give him praise, that we are each met, blessed, and challenged, and encouraged to grow as disciples of Jesus Christ.
Call to Worship: 
The Call to Worship serves to focus our attention on the living God who is present with us; it calls us to position ourselves as those who are ready to worship and ready to receive from Him.
Read the following out loud as you fix your eyes on Jesus:
From Psalm 100
Shout for joy to the Lord, all the earth.
Worship the Lord with gladness;
come before him with joyful songs.
Know that the Lord is God.
It is he who made us, and we are his;
we are his people, the sheep of his pasture.
Enter his gates with thanksgiving
and his courts with praise;
give thanks to him and praise his name.
For the Lord is good and his love endures forever;
his faithfulness continues through all generations.
Pray for the Lord to fill you, your household, and your home with his presence and his peace. Invite him to stir up worship and take time to express your gratitude and thankfulness to the Lord as you feel led.
Worshiping in Song:
You can access the video of each song by clicking on the video. We invite you to turn up the volume and to participate freely and fully: sing along, dance, kneel, listen and soak, read the included lyrics–however you feel led. You may find it fruitful to listen to a song more than once, to respond between songs with prayer, thanksgiving, meditation, or even discussion about how the Lord is at work in and through the song. 
Praise to the Lord the Almighty
The Lord's Greeting:
The Lord's Greeting serves to remind us that we are in the presence of the living God. It makes space for him to greet us as our loving heavenly father who rules and reigns as the King over all and who is present with us as our loving heavenly father!
Fix your eyes on him as you read the following out loud:
From Ephesians 6:23-24
Peace to the brothers and sisters, and love with faith from God the Father and the Lord Jesus Christ.
Grace to all who love our Lord Jesus Christ with an undying love.
Greeting One Another:
It might feel a little odd doing this at home, but take time to say these words to greet each other, as you shake hands, hug or elbow bump: 
"The Lord be with you!"
and in response: 
"and also with you!"
And if you're alone:
"The Lord is with me!"
He is Lord
Crown Him (Majesty)
O Come Let Us Adore Him
Testimony/Family Prayer Time:
As you transition, take a moment to reflect on how the Lord was ministering to you through song: what lyrics stood out to you? What emotions were you experiencing? What did God reveal to you about who he is? What did God reveal to you about what he says about you? How else were you ministered to? 
Share a story with those around you or to the Lord about how he was at work in worship as well as in your week. Give him glory for his goodness. If alone, you could write down your testimony.  
Take a few minutes to pray for our church family, neighborhood, and the world as the Lord leads.
Regular offering: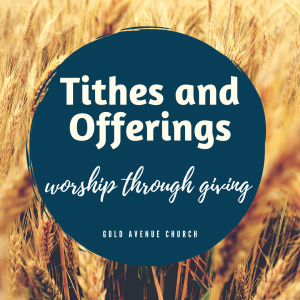 Support ministry at Gold Avenue Church by giving to the general fund (Click the picture for more giving options):
Text:

 send

amount

(number only, no extra symbols) to (616) 319-2259 and follow prompts to give securely

Give online

at

https://goldavenuechurch.breezechms.com/give/online

or give through PayPal here.

Mail a

check

payable to Gold Avenue Church at 49 Gold Avenue NW Grand Rapids, MI 4950
Song of Preparation
The Song of Preparation serves to prepare our hearts to receive the Word of the Lord.  Continue to fix your eyes on Jesus and surrender your attention and heart to him as we transition and prepare to enter into His Word. If this is a newer song, be blessed to listen and reflect on the words and join as you feel led. 
Speak O Lord
The Preaching of the Word:
Access the audio of the sermon here: Sermon Audio Recording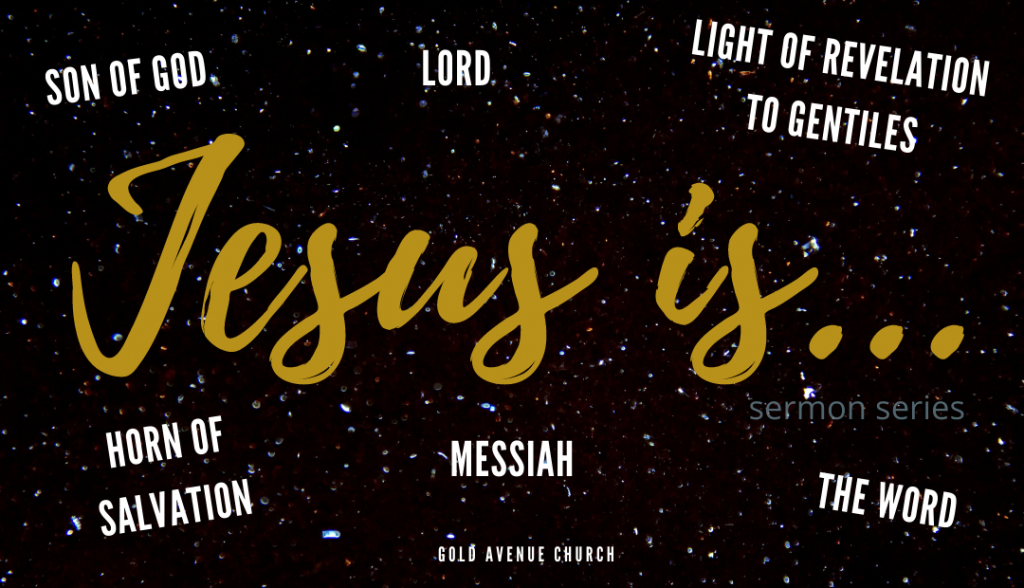 Song of Response:
The song of response helps us to receive and apply the words that we've just heard through the Word. If you need to and are able, take a few minutes to process what you've just heard and how the Lord may be inviting you to respond. Sing in response as you feel led.
Joy to the World Unspeakable Joy
The Lord's Blessing:
The Lord's Blessing serves to make space for us to receive the Lord's blessing to equip and empower us to receive his word, to be obedient to it, and to walk it out in his grace and favor.
Fix your eyes on him as you read the following out loud:
From 2 Thessalonians 3:16
Now may the Lord of peace himself give you peace at all times and in every way. The Lord be with all of you!
Closing Song
: 
He Shall Reign Forevermore
0
0
Gold Avenue Church
http://goldavenuechurch.org/wp-content/uploads/2020/07/GAC-Logo-V5-nbmod-300x300-1.png
Gold Avenue Church
2020-11-28 16:50:50
2020-11-28 16:50:50
Gold Avenue Church At Home Worship Liturgy 11.29.20