First COVID-19 Announcement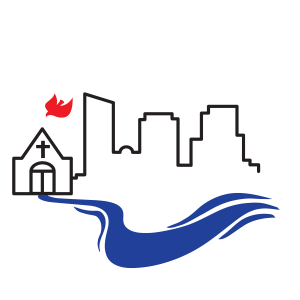 Gold Avenue Church Family, with confirmed cases of COVID-19 in Kent County, in order to mitigate the spread of the disease and to uphold the safety of our entire church family, all church building activities from now until March 27 are cancelled.  This includes:  Sunday Worship, Gold Rush, Noon Prayer on Wednesday, Prayer Walking, Prayer Ministry Appointments, Team Meetings, outside building rentals of any kind, and other group activities at our church building are suspended until March 27, at which time we will re-evaluate and communicate clearly.
This decision is not one we take lightly and is not one we make out of fear. On the contrary, "As followers of Jesus Christ, living in this world – which some seek to control and others view with despair – we declare with joy and trust, 'Our world belongs to God!'"  We also recognize that we have a responsibility to one another and that there are practical steps such as social distancing, handwashing, and sanitizing shared surfaces that we can take to equip us to live out that care and concern – including, in extraordinary circumstances, not gathering with each other.  God's Word says in 2 Timothy 1:7 For God has not given us a spirit of fear and timidity, but of power, love, and self-discipline. (NLT)
We recognize that there may be special needs during this time and are here for you to serve and to continue to be the hands and feet of Jesus Christ.  You can reach out to us using the following contact info, or you can connect with us on our Facebook Page.
Economic Help – Deacons
Spiritual Help – Care Elders
Questions about the closure or COVID-19 response – Admin Elders
Church Phone – (616) 454-8833
We will continue to be the body of Christ in the midst of these uncertain times, and the ministry of Jesus will not cease. Please click on the link below to view our order of worship that we planned to use Sunday March 15.  We encourage you to go through it with your family, taking part in the prayer times, worship songs, testimony time, sermon, and blessings.
Click here to view this Sunday's At Home Liturgy
We believe the Lord will guide each member of our church to put the love of Christ into action. We are witnesses to the King and His Kingdom wherever we are.   
But you will receive power when the Holy Spirit comes upon you. And you will be my witnesses, telling people about me everywhere—in Jerusalem, throughout Judea, in Samaria, and to the ends of the earth." Acts 1:8 (NLT) 
We have an opportunity during this time in history where much of the world is feeling the currents of chaos to proclaim the King's reign and hope through our words and deeds.  Praise, worship, and prayer are the spiritual weapons God has given to us to fight this battle. We have peace because we are part of the unshakable Kingdom. God cannot be pulled off His throne, nor does anything surprise Him. He is Lord!
We trust in Him and we join in prayer together for His mercy, His grace, His Kingdom to advance, for His will to be done, and His glory to fill the earth!
0
0
Gold Avenue Church
http://goldavenuechurch.org/wp-content/uploads/2020/07/GAC-Logo-V5-nbmod-300x300-1.png
Gold Avenue Church
2020-03-13 21:12:18
2020-03-13 21:12:18
First COVID-19 Announcement