Children's Worship 5.17.20
Dear Parents,
Thanks for joining us again as we do Children's Worship from home!  Today we are reminded with our children of how God is near. He is with us wherever we go. Even when we don't realize it, Jesus is always near to His friends, because He is God. All we have to do is trust Him. 
Please let us know about how your family is enjoying Children's Worship! Take some pictures of your family participating in Children's Worship or share a story. You can post to the Gold Avenue Church Facebook page or send by email at goldavechurch@gmail.com
OVERVIEW:
Activity One: Watch the video. This video is provided by the Sisson family.
Activity Two: Discuss the story using provided questions as prompts
Worship
Activity Three:  Respond to the story by doing an art or serve project. Pray together.
Activity Four:  Bless your children 
EQUIP:
(It's not an activity, but just a little background on the story for you, the parent, to read.)
In today's passage, Scripture tells us it was not until the fourth watch of the night that Jesus met His disciples out on the water. We know from the account in the gospels that the men had been fighting against wind and waves for quite some time. Judging from when Jesus sent them out and when He came to them, they had been on the sea for anywhere from eight to twelve hours. We can be sure these men were exhausted.
When they saw Jesus, He was walking on the water. They cried out, "It's a ghost!" They may have feared losing their lives out on the sea. It was a common belief at the time that people saw ghosts as they were approaching their own death.
Jesus called out to them, "Take courage! It is I. Don't be afraid" (Matthew 14:27). Peter responded to Him asking for proof. "If it's you, let me come to you on the water." "Come," Jesus answered. And Peter went.
Peter walked out to meet Him, but he took his eyes off Jesus and instead looked to the seemingly impossible circumstances. He immediately began to sink. As Peter cried out to the Lord, "Save me!" Jesus instantly reached out and grabbed him. Jesus was close to Peter in what seemed like his greatest time of need.
Truly, Peter was safe the entire time. But his perception was that he was in dire straits. He took his focus off the truth, forgetting what was real and instead believing the circumstances. Regardless, Jesus is always near.
Our world is in the midst of very trying times financially, politically, and relationally. These trials aren't just global—they're reaching each one of us personally. It's hard to have faith that we will not sink or be swallowed up by the circumstances of this world and our current situations. Try to remember: What was true of God in the past is true of Him still. He is very present and very near to you. He will not leave you, abandon you, or give you away. You have been chosen, redeemed, and adopted by Jesus—and you are His. He will walk with you through each moment, every day. He will provide a path for you to follow. Trust in Him; He is near.
Activity 1: STORY
Activity 2: DISCUSSION
In this part of The Big God Story, the disciples learned that Jesus was near to them. Peter was afraid during the storm, but Jesus saved him. God is always near, and we can trust Him.
I wonder … What would it feel like to be on a boat during a big storm?
I wonder … How was it possible for Jesus to walk on water?
I wonder … What would I think if I saw Jesus walking on the water?
These questions can easily extend into the rest of the week. Look for opportunities to bring conversations about how God Saves into your everyday life as a family.
Worship Songs:
New one:
"Be Bold, Be Strong"
Former worship songs all in one place:
"He's Able"
"He's Got the Whole World In His Hands" (not the super traditional one, but we were looking for one with "the wind and the rains" lyric- feel free to just sing it, but include that verse!)
https://www.youtube.com/watch?v=hXrqnfcW_Y8
"I Will Make You Fishers of Men"
"Peter, James, and John in a Sailboat"
"Tell the World That Jesus Loves You"
"Every Move I Make": 
https://www.youtube.com/watch?v=MPvnZILn6EY
"I Will Praise the Lord":
https://www.youtube.com/watch?v=v5EC22vjUdg
"Were You There?"
"One, Two, Three"   
"Lord, I Lift Your Name on High"
"Hosanna Rock"
https://www.youtube.com/watch?v=5582z642wFY
"Shout Hosanna"
"The Children Cry Hosanna"
"Who You Say I Am"
"Hey Jonah, Jonah"  to the tune of "Jesus Loves Me"
Jonah, Jonah have you heard?
Said the Lord, go preach my Word.
Jonah said, "That's not for me!"
Took a ship and fled to sea.
Chorus:
Hey Jonah, Jonah, 
Hey Jonah, Jonah,
Hey Jonah, Jonah,
You should obey the Lord.
Though he thought he'd get away
Soon the ship began to sway
Jonah said, "It's for my sin,
Pick me up and throw me in!"
Chorus
When it seemed that he would drown,
Came a fish and gulped him down,
Jonah said, "Lord, I'll obey,
Tell the folks about your way!"
Chorus:
Lord, I'll obey you.
Lord, I'll obey you.
Lord, I'll obey you.
I will obey the Lord.
"This Little Light of Mine" by Listener Kids: https://www.youtube.com/watch?v=cKkbIZtqhyQ
Activity 3: RESPONSE ACTIVITY 
#1 Coloring/Activity Page: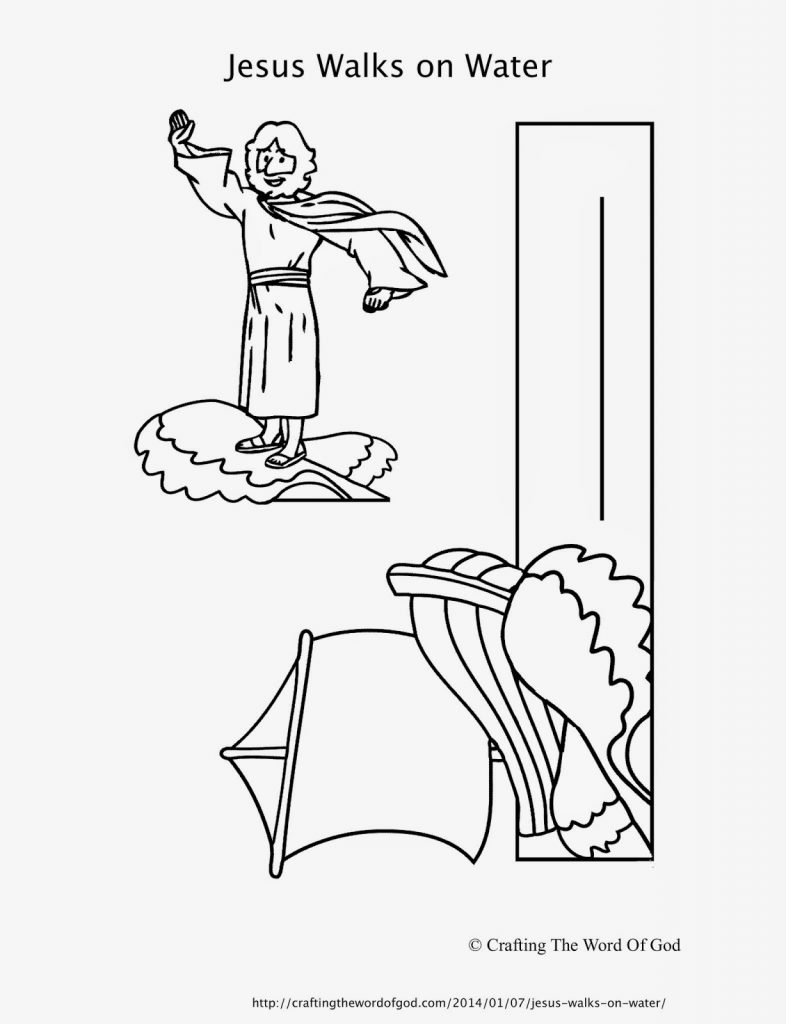 Print out using card stock. Color, maybe add some disciples to the boat, then cut out. Attach Jesus to a popsicle stick and cut open the slit so Jesus can walk on water to the boat.
#2 This looks like a fun way to review the story and fun to eat, too.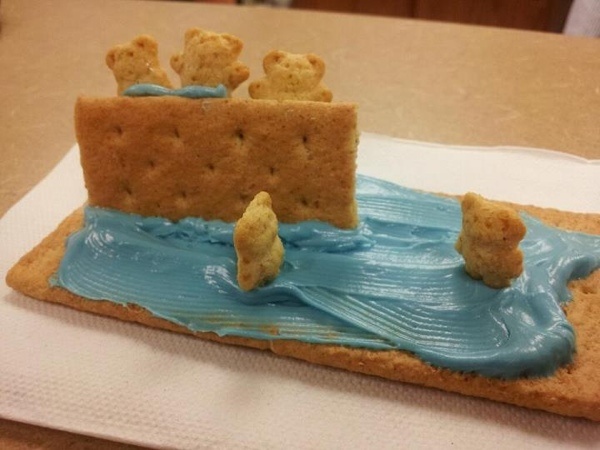 Activity 4: CLOSING BLESSING 
A blessing to pray over your child(ren):
As you begin, pray Psalm 145:18 over the children.
"The LORD is near to all who call on him, to all who call on him in truth."
Ask the child(ren) to join you by finishing each phrase with "God is near!" Use the phrases below, or tailor your phrases to be more specific to each child. 
When you're feeling scared … (children) God is near!
When you don't know what to do … (children) God is near!
When you need a friend … (children) God is near!
When you want to talk … (children) God is near!
When you're laughing out loud … (children) God is near!
When you're singing a song … (children) God is near!
When you're eating a meal … (children) God is near!
When you're feeling alone … (children God is near!
When you call out to Him … (children) God is near!
When you leave this place … (children) God is near!
When you're finished, ask children to follow your lead as you raise your hands as if you're giving something to God. With hands raised, pray this blessing over the group:
May God show you that He is near, and may He guide you so you can share His love with others.
0
0
Gold Avenue Church
http://goldavenuechurch.org/wp-content/uploads/2020/07/GAC-Logo-V5-nbmod-300x300-1.png
Gold Avenue Church
2020-05-16 16:45:40
2020-05-16 16:45:40
Children's Worship 5.17.20