Summer Sermon Series Resources
We are entering into a new sermon series. It is truly exciting what the Lord has for us as we seek Him in "Preparing to Build" as we study the books of Ezra and Nehemiah as a congregation!
Introduction Video to the Ezra Nehemiah Series
Please watch this introduction video to the summer sermon series as we prepare to enter into this season together.
Reading Plan Calendars
There are calendars with a reading plan that will accompany this series. Below are the first 2 calendars in this reading plan. You can save them to your desktop, camera roll, or print them out. This reading plan has a manageable weekly reading that prepares us for Sunday's sermon. We are recommending you read the passages 1- 2 times throughout the week ahead of Sunday's sermon. These readings will be part of the sermons so we hope you'll be able to join us as we read through the books of Ezra and Nehemiah together!
Note: if you'd like to print the plan, click on the image, right click and save to your downloads, then open the file from there to print.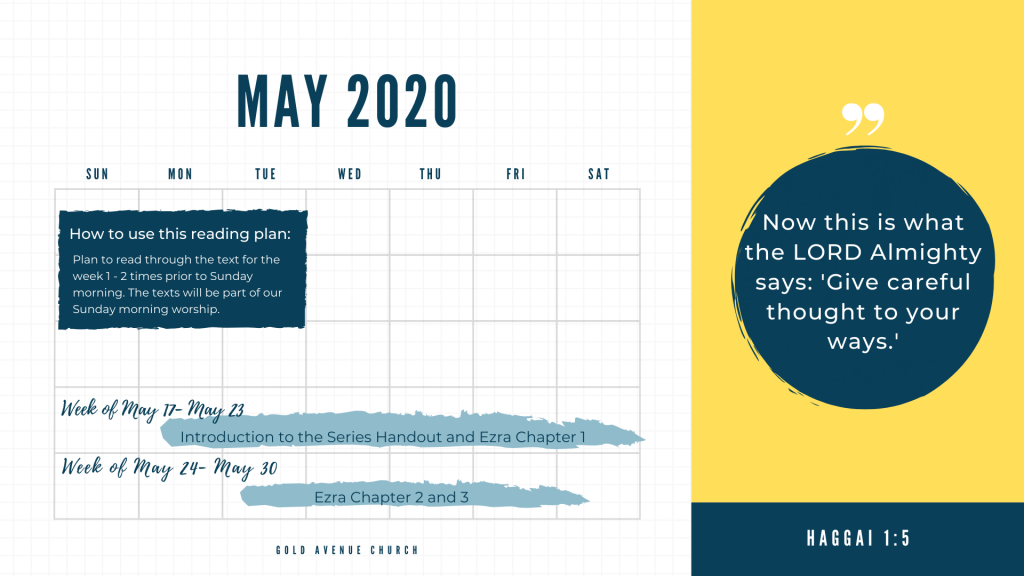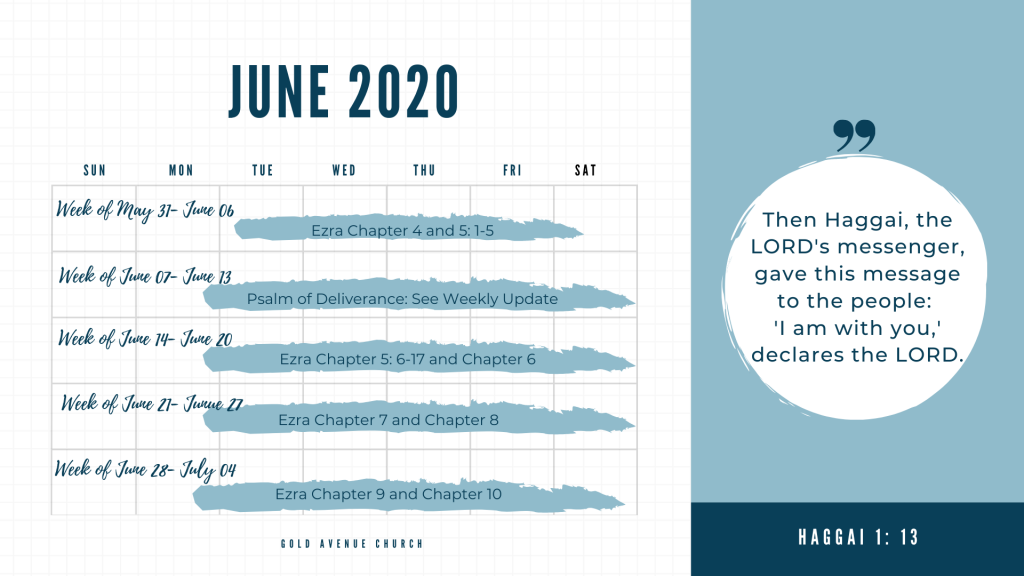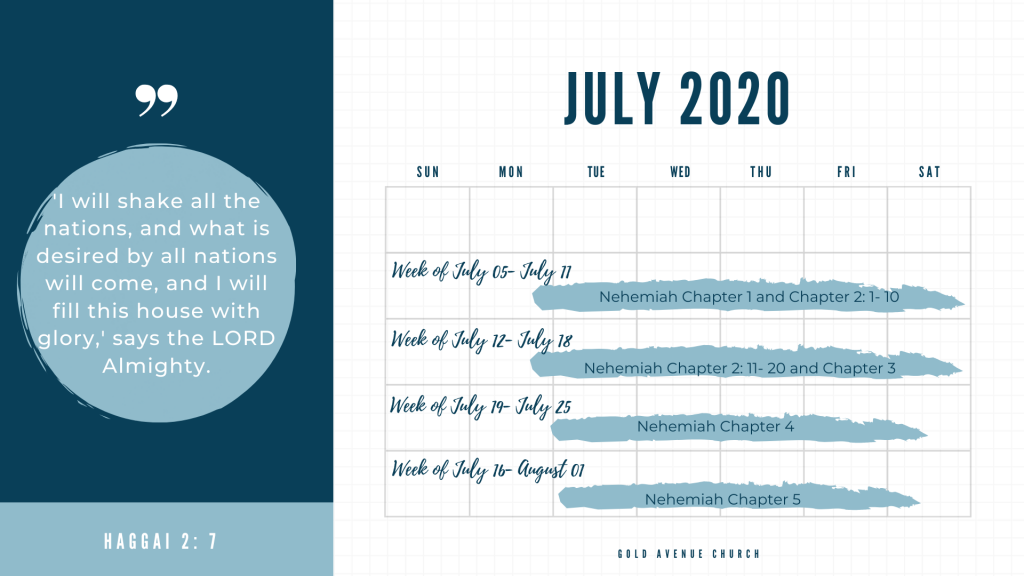 Introduction Framework to the Series
Below is a one-page introduction to the Ezra Nehemiah series. This is on the reading plan for the first week. It'll help us all to begin with some framework as we begin this new sermon series!
0
0
Gold Avenue Church
http://goldavenuechurch.org/wp-content/uploads/2020/07/GAC-Logo-V5-nbmod-300x300-1.png
Gold Avenue Church
2020-05-23 16:35:41
2020-05-23 16:35:41
Summer Sermon Series Resources