Children's Worship 11.15.20
Dear Parents,
Thanks for joining us again as we do Children's Worship from home!  
Note: Please let us know about how your family is enjoying Children's Worship! Take some pictures of your family participating in Children's Worship or share a story. You can post to the Gold Avenue Church Facebook page or send by email at goldavechurch@gmail.com
God Is in Charge
Based on: 1 Samuel 8—10; 15
OVERVIEW:
Activity One:  Read the intro. Watch the video.
Activity Two: Discuss the story using provided questions as prompts.
Worship: Singing 
Activity Three:  Respond to the story by doing the activity. 
Activity Four:  Bless your children 
EQUIP:  
(It's not an activity, but just a little background on the story for you, the parent, to read.) 
God is in charge—He is sovereign. God is in control and nothing happens outside His influence; He will bring about His desired ends. Our response to God's sovereignty is to trust Him and obey. There are countless examples in Scripture of God giving people opportunities to serve Him, and they step up to the challenge and are blessed through the experience. David was one of these. When he came to the camp of Israel to face the giant, David proved himself faithful, and God received the glory. God blessed David by giving him the kingdom of Israel to rule.
Saul was not such an obedient man. He too was given the opportunity to lead Israel, as their first king. Although he seemed to have a promising start, he didn't finish well. He wasn't patient to wait upon God and usurped the role of priest (1 Samuel 13:9). He neglected God's command to wipe out the Amalekites, keeping the king and the best of the livestock alive (1 Samuel 15:9). He also refused to acknowledge that God was in control in selecting the next king, repeatedly trying to kill David.
Knowing who God is helps us to understand who we are. When we see God for who He is, and understand that He is in charge—completely—we can know our role and our place before Him. We are His servants. When God gives us opportunities to serve Him, we can learn from the responses of both David and Saul, and commit to follow the Lord faithfully. God is in charge.
Activity 1:  STORY
Lead children in a Prayer of Release to pause, be still, and ask the Holy Spirit to quiet their hearts and minds.
Introduction to read to the children: 
God loved His people, the Israelites, very much and always took care of them. He was in charge of them. But the Israelites often didn't think enough about God and wanted to be in charge of themselves.  When the Israelites acted like this, they got into fights with people from other lands. The Israelites lost these fights, and only when things looked really bad for them would the people remember God and call out for His help. One way God helped His people was by giving them a special leader called a judge. A judge was someone who loved God and followed God's directions for how to lead His people. God is so good! 
One day God's people started to notice that all the other countries around them had kings as their leaders. Even though God is the one true King, the people decided they needed a human king. God knew that having a human king was not the best thing for His people at this time. God reminded His people that He is in charge, and He would take care of them. If they trusted and obeyed God, they didn't need a human king. But the people wouldn't listen.  So God gave His people what they wanted, a king named Saul. Let's see what happened to King Saul. Would he obey and listen to God or would he disobey God and have to let someone else be king?
Watch the video:
Activity 2:  DISCUSSION
Today in The Big God Story, the Israelite people told God they wanted a human to be their king, just like all the other nations. Even though God is the perfect King for us, God did as the people requested and chose Saul to be their first king.
I wonder … Why did God not want the people to have a king like the other nations?
I wonder …  Why was God disappointed in King Saul?
I wonder …  What are some things in our world that God is in charge of?
I wonder … How is God in charge of my life?
After discussing the Wonder Questions, you'll have the opportunity to pray with and for each of the children. 
God is in charge, and He is the one true King. Let's praise God and thank Him! If you'd like to kneel with me, that's one way we can show God that we worship Him as our King. 
Encourage children to respond with their own words if they'd like. Then, transition into a time of prayer for personal requests.
Worship Songs:  
Activity 3: RESPONSE ACTIVITY:    
God is our perfect King, and He is in charge of everything in the whole world. God knows what's best for you, and you can trust Him with everything, big or small. Think for a moment about what God has shown you today. What are some of the ways you see God is in charge of your life or the world around you? Would you like to say, "God, You are in charge and I need You"?  Here's a couple of activities we can do to remind us that God is our King.
#1 Make a simple crown.
    You will need a paper plate, scissors, markers or crayons and decorative items if desired.  Directions below.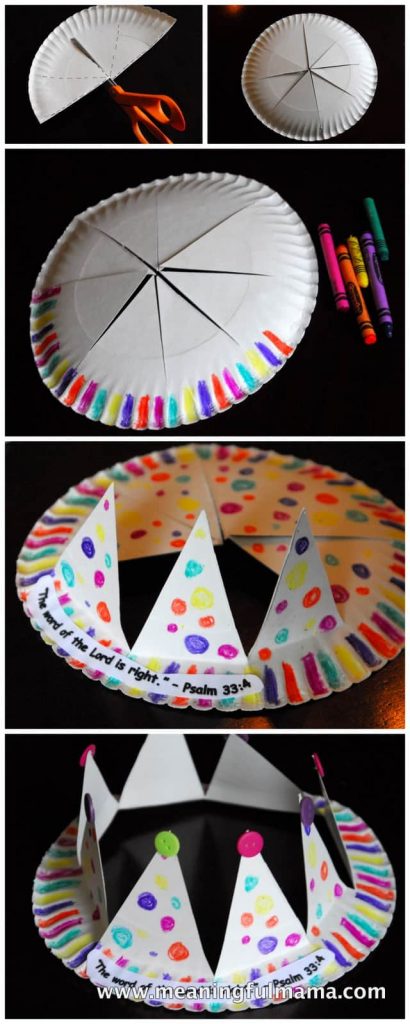 #2 Print and color a crown maze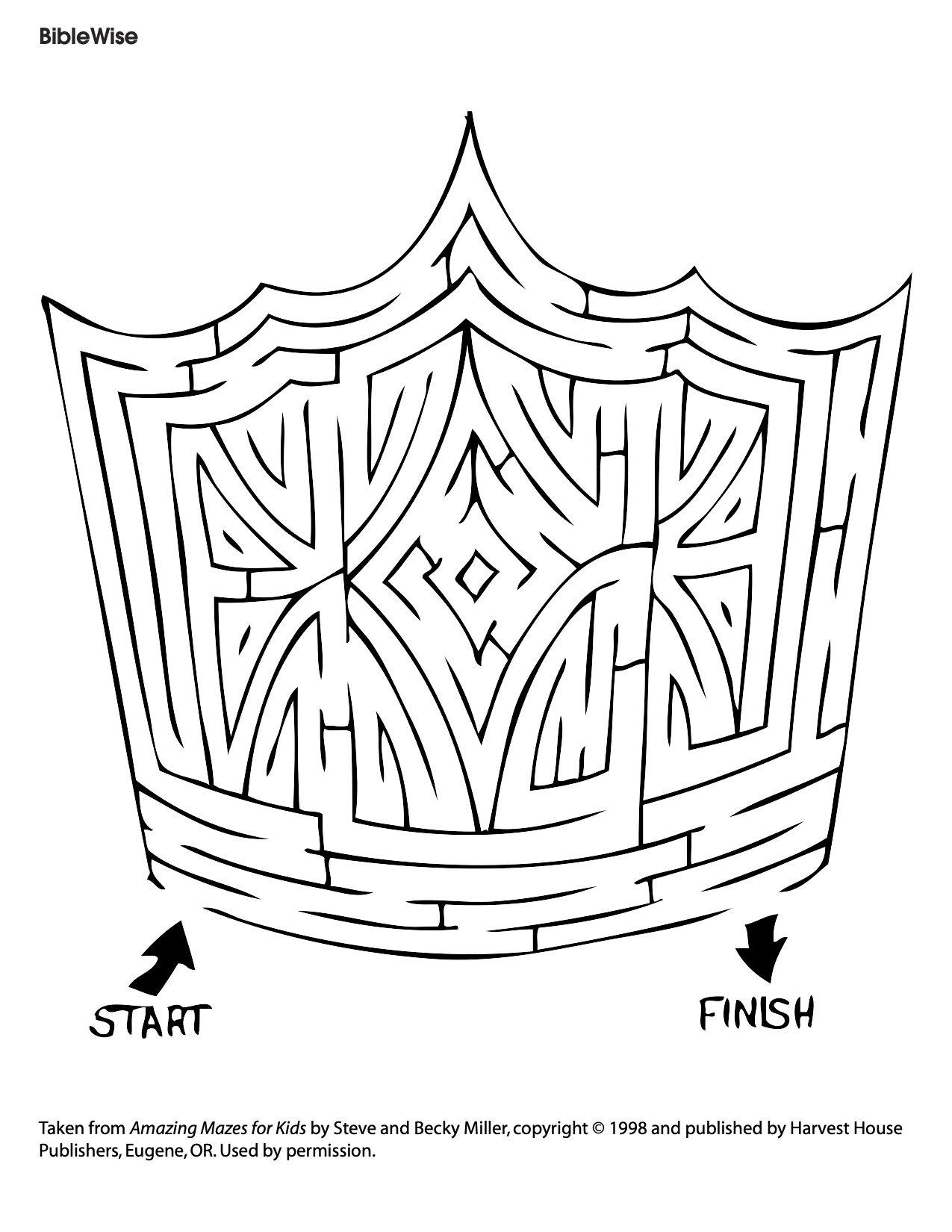 Activity 4: CLOSING BLESSING 
The Bible tells us that in heaven there are words of praise that are being said to God over and over. The praises sound something like this: "You are worthy, our Lord and God, to receive glory and honor and power, for you created all things" (Revelation 4:11a).
Invite children to repeat these words with you, one phrase at a time.
You are worthy, (kids repeat)
our Lord and God, (repeat)
to receive glory (repeat)
and honor and power, (repeat)
for You created all things. (repeat)
Repeat as many times as you feel led, and then offer a final blessing over the group.
Children, may you always know that you're sons and daughters of the most perfect King. May you remember that God is in charge, and He knows what's best for you.
---
0
0
Gold Avenue Church
http://goldavenuechurch.org/wp-content/uploads/2020/07/GAC-Logo-V5-nbmod-300x300-1.png
Gold Avenue Church
2020-11-14 16:45:24
2020-11-14 16:45:24
Children's Worship 11.15.20