Children's Worship 12.20.20
Dear Parents,
Thanks for joining us again as we do Children's Worship from home!  
Note: Please let us know about how your family is enjoying Children's Worship! Take some pictures of your family participating in Children's Worship or share a story. You can post to the Gold Avenue Church Facebook page or send by email at goldavechurch@gmail.com
Jesus Is Born
Based on: Luke 2:1-20
Activity One:  Read the intro. Watch the video.
Activity Two: Discuss the story using provided questions as prompts.
Worship: Singing 
Activity Three:  Respond to the story by doing the activity. 
Activity Four:  Bless your children 
EQUIP:  
(It's not an activity, but just a little background on the story for you, the parent, to read.) 
The birth of Jesus in Bethlehem, the town of David, was just one of many events that fulfilled God's promise to send the Messiah. This Messiah, as one of King David's descendants, was called the Prince of Peace. Jesus came to give us peace with God—a peace made possible by Jesus' death on the cross. As a result, we are invited to live forever with Him as part of His family!
Activity 1:  STORY
Lead children in a Prayer of Release to pause, be still, and ask the Holy Spirit to quiet their hearts and minds.
Introduction to read to the children: 
Christmas time is full of really fun things! There are many reasons that people love to celebrate Christmas. But the best reason was announced by an angel a long time ago. Read Luke 2:11 aloud. (11 Today in the town of David a Savior has been born to you; he is the Messiah, the Lord.) 
This week, when you see an angel ornament, you can remember the amazing news brought by a REAL angel: God sent His Son, Jesus, so that people all over the world would know He loves them.
Jesus was the Messiah, the One God had promised to send. Jesus' birth was part of God's plan from the very beginning! Jesus came to tell people about God and to show what God is like. And most amazing of all, God knew that Jesus would take the punishment for our sins by dying on the cross and then coming back to life again. Jesus is the Savior! That's why we celebrate Christmas!
Watch the video:
Activity 2:  DISCUSSION
During today's part of The Big God Story, God's promise to His people to send a Savior to forgive their sins comes true, Jesus was born. What a wonderful gift!
Wonder Questions:
Who were the first people to hear that God's Son, Jesus, was born? Who told them about Jesus?
Why do you think God chose shepherds to hear the news first, instead of other people?
How did the shepherds respond when they heard the good news from the angel? What did they do after they saw Jesus?
After discussing the Wonder Questions, you'll have the opportunity to pray with and for each of the children. 
When Jesus was born in Bethlehem, it showed that He was the One whom God had promised to send. Jesus was called the Prince of Peace. Jesus came to give us true peace by making a way to forgive all the wrong things we have done and inviting us to join God's family. 
Let's take a minute to pray and thank God for keeping his promises by sending Jesus and thank Him that through Jesus we can be part of God's family.
Encourage children to respond with their own words. Then, transition into a time of prayer for personal requests.
Worship Songs:  
Activity 3: RESPONSE ACTIVITY 
This is a make-it-yourself diorama of the Christmas story. You can print it in color or in black and white and have the children color it. Then glue to a stand. The directions are included. There are more figures included than just in today's story so some are optional. The Wise Men story is coming next week. Counting the directions there are 5 pages to print.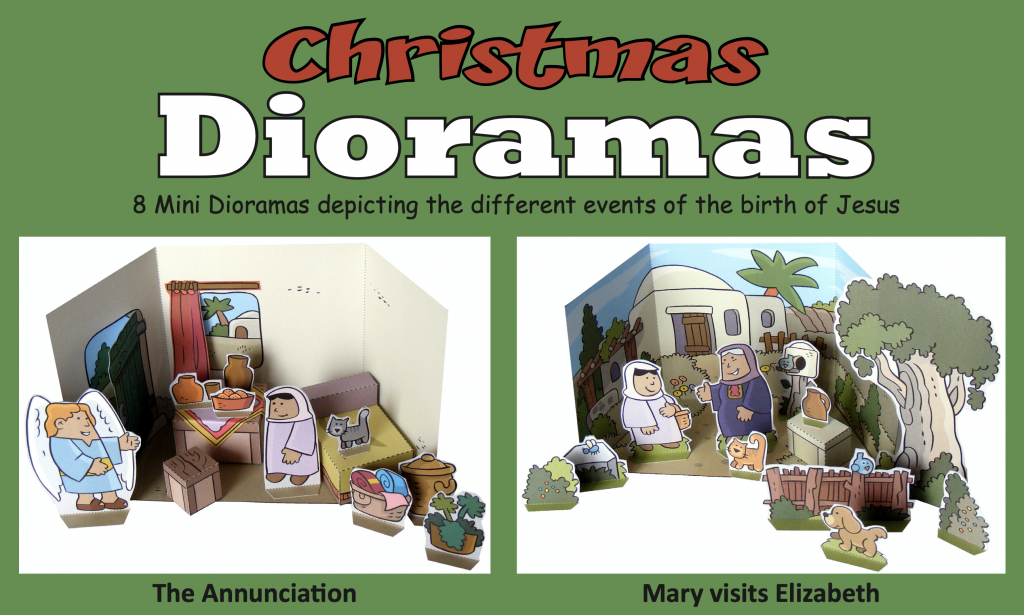 Activity 4: CLOSING BLESSING 
This week, as you prepare to celebrate Christmas with your family, remember the best reason for celebrating. God loved us so much that He sent His one and only Son to be born as a baby.  
Children, may you always remember the real reason we celebrate Christmas. May you always know that God sent His Son, Jesus, to forgive your sins so you can be part of His family.
0
0
Gold Avenue Church
http://goldavenuechurch.org/wp-content/uploads/2020/07/GAC-Logo-V5-nbmod-300x300-1.png
Gold Avenue Church
2020-12-19 16:00:39
2020-12-19 16:00:39
Children's Worship 12.20.20